Elizabeth (born 25 April, 1755) married at the age of 21 William Kempson, December 26, 1776, and he died in India. After his death Mr. Denby became her second husband, there were no children by the second marriage.

[JB noted that a grand-daughter, Charlotte Kempson, who died unmarried in 1898 possessed a portrait of her grandmother Elizabeth -- possibly painted by Elizabeth's brother Thomas. See note on page 81. Ed.]

She died in 1829.

Mary (born 30 June, 1757) the next sister, married

[in 1792. Ed.]

John Kempson the brother of Elizabeth's husband. He died after a life of strange vicissitudes. He is said to have made and lost two fortunes, and to have retained the third. Being engaged in mercantile pursuits he suffered severely from the capture of the cargoes by French privateers in the great war of the French Revolution. He finally purchased Birchyfields, a good estate near Bromyard in Herefordshire and retired there.

[See

Appendix 1

, where their grand-daughter Mary Morton is recorded as having provided a valuable manuscript comment on early family history. Ed.]

She died in 1840.

Jane the fourth sister (born 28 June, 1765) after her Mother's early death, together with one or more of her sisters lived at Derby probably with her Aunt

[Leaper]

Smith where she became acquainted with Sir Thomas Parkyns, Baronet, of Bunny Hall near Nottingham, whom she married

[in 1796. Ed.]

. At his death he left to her the bulk of his non-entailed property, comprising with others considerable estates at Ruddington and Sutton Bonington. She had one son, Thomas Boultbee Parkyns, who married in 1819

[Charlotte Mary Smith, who died in 1838. Ed.]

and died in 1833 leaving two sons.The elder, Thomas George Augustus, born 1820, succeeded to the Baronetcy in 1850 on the death of his cousin Lord Rancliffe descended from a son of Sir Thomas Parkyns by a previous marriage. The younger, Mansfield Isham Parkyns, born 1824, was distinguished as a traveller in Abyssinia. Jane, Lady Parkyns, closed a long and useful life in 1840. She was closely and ardently connected with the leaders of the Evangelical movement in the Church of England during the first quarter of this century, and made over the advowson of Ruddington to the Simeon Trust.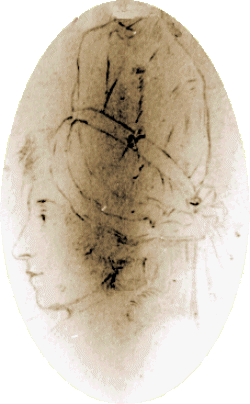 ELIZABETH BOULTBEE
1755 - 1829
Click Below for
Jane Boultbee,
Lady Parkyns
(1765 - 1840)
(written by the Editors)